One of the big projects we had on our list for this winter hiatus was to upgrade our solar power. Though we already have a pretty big solar array, it's not quite enough. We wanted to take advantage of newer, more efficient panels, as well as just increase our total solar capacity.
Our friends on s/v Infini used their contacts at Hawaii Yacht Club, to get us a good discount on new panels at
Inter Island Solar
here in Honolulu. We bought 2 new 175-watt Solar World (ex-Siemans/Shell) panels, and Infini bought 3 of the same panels.
Here's a view of our old solar panel 'array'. The plan is to get rid of two of the 55-watt (smallest) panels on the back end, and mount the 2 new big panels on the arch in place of the 110-watt panels. We are also going to, while we're at it, totally revamp the arch, trying for more strength and a more pleasing look.
The 110-watt panels, a little narrower than the 175-watt panels, have been moved to the rail. Dave spent about a week working on the mounting system.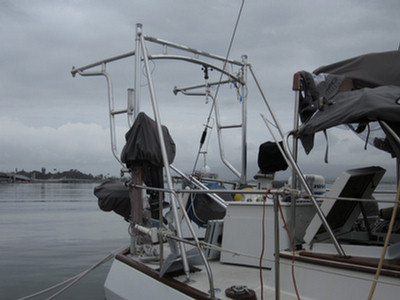 Taking Apart the Arch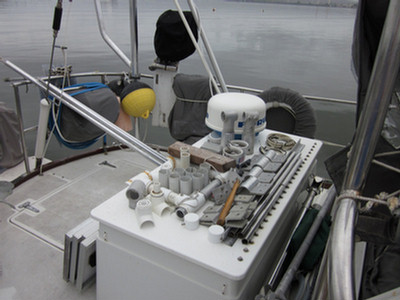 Arch Parts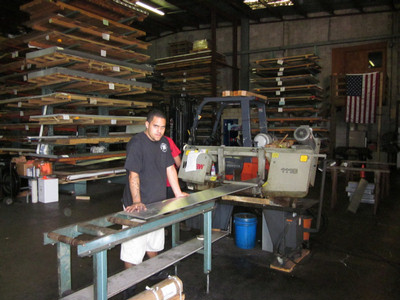 Aluminum Plate for Mounting Hardware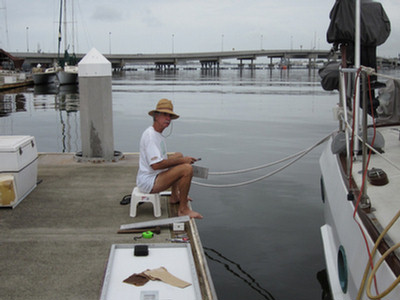 Dave Working on Rail Mounts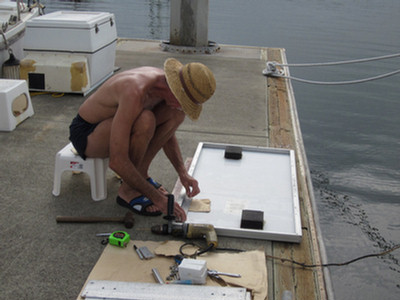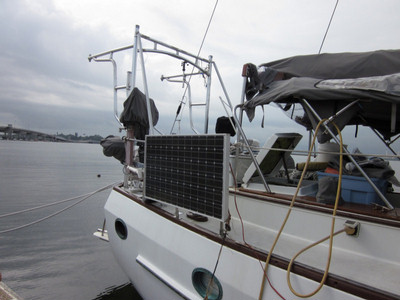 Finished Rail-Mounted Panel
Jim Yates-designed mounting system
Dave is now working on designing the new arch and getting quotes from local welding shops.