We finally got around to making an appointment with the North Sails loft here in Honolulu to get our sails looked at.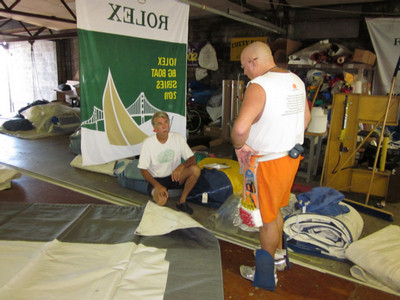 Dave and the North Rep Review our Genoa
We had a good list from when we washed and reviewed our sails back in early November. We went over the sail with our list carefully with Jim Maselli, one of the managers at North, and he gave us an estimate on the spot. After 4 years and 13,000 miles, our sails still look really good, but there are a few chafe spots we want to take care of while we have a good loft to do it. And we need to restitch all the stitching on the sun cover. Though I have a good strong sewing machine, it's not up to stitching our heavy cruising sails.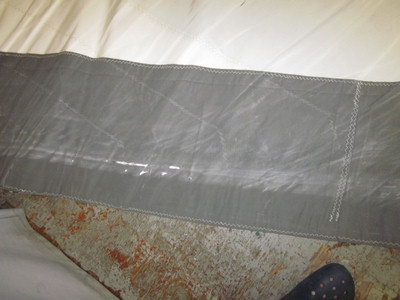 One of the Chafe Spots on our Genoa