As of late yesterday, we are finished with the fiberglass repairs, except for a final coat or two of Awlgrip. The hole is well sealed, as is the starboard side porthole, both sides have had 2 coats of white primer, and the porthole is in place on the port side. We are heading for Neiafu today.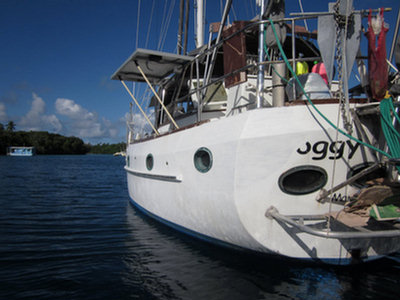 Our Port Quarter, After 2 Coats of Primer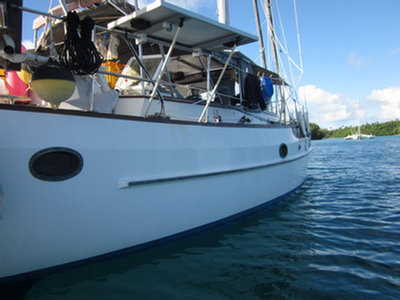 And the Starboard Side Looks Good Too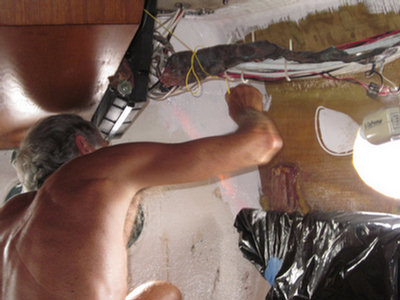 Dave Painting the Interior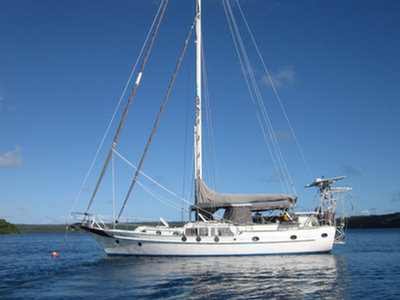 Soggy Paws Looking Good Again
We still need to finish up with a coat or two of Awlgrip, which we have aboard. But the Primer coat looks OK for now.
On the inside, we have some woodwork and electrical work to finish up, but again, not critical for getting underway.