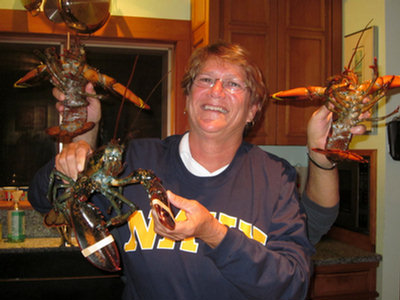 Lobsters in Maine
We had 10 days to kill from the end of the Annapolis Boat Show to the weekend we'd set aside to visit my daughter in Cincinnati. So, what to do, what to do? Do we take a vacation from our vacation--relax, recharge, hang out, sleep in? Are you kidding?? We sat down and said, "How many friends can we visit in 10 days?"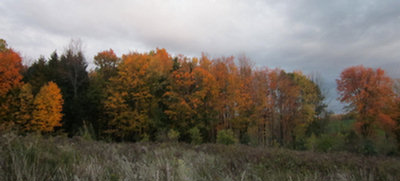 Fall Colors in Connecticut
The first name to pop up was our friends Bill and Johanna on Visions of Johanna, whom we cruised with in the Galapagos, Easter Island, Pitcairn Island, and French Polynesia. They were on a fast track across the Pacific, and sailed away from us in June 2010, and we haven't caught up yet. Their boat is now in NZ, but they are at home recharging the cruising kitty in Maine. We last saw them for a few hours last year in Ft. Lauderdale on daytrip from Melbourne.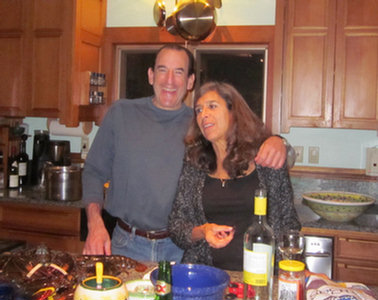 Bill and Jo at Home
So once we confirmed they were going to be home and we were going to visit them, we thought about where we wanted to stop between Annapolis, Maine, and Cincinnati. There were lots of people--cruisers, CSY Owners, old friends, and distant family in that large swath of the U.S. But we only had time to visit a couple of people.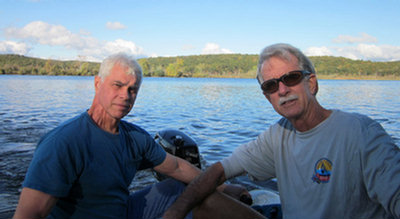 Dave and Dave Take a Ride on the Connecticut River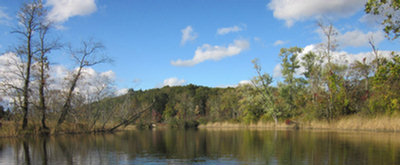 We first stopped in Connecticut, at Dave and Beverly McKeehan's place. My Dave and Dave McKeehan were new ensigns together in the Navy in about 1971 on a ship called the McKean (DD-784). They've maintained the friendship ever since. We visited them last year at their new house in the Keys, and they talked with enthusiasm about their old house on the Connecticut River.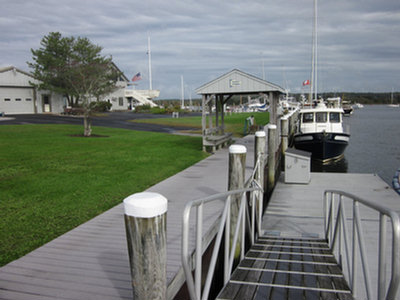 The Essex Yacht Club Waterfront
We only stayed a day, but had some time to see the Deep River area, have lunch at the Essex Yacht Club, take a dinghy ride on the river, and meet some of Dave and Beverly's local yachting friends at a small get-together in a stunning house high overlooking the river. We really liked that area and would love to go back again. Though, gas prices were about $4.10/gallon there in CT, and they were 'only' $3.55 when we left Atlanta.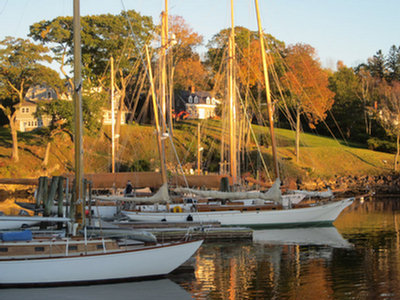 Rockport Maine
From Connecticut, we made the long drive up to the Camden area of Maine. We had a beautiful day for driving, in a beautiful area. Unfortunately, most of it was on the interstate. But we had 2 full days in Maine to see the sights.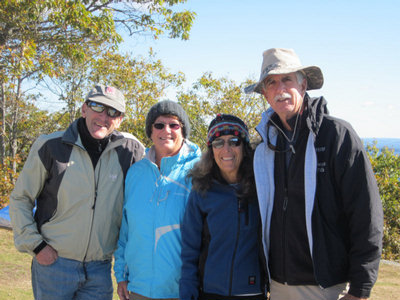 Fall Hiking in Maine
We went hiking in Camden Hills State Park one day for a great overlook from Mount Battie over Camden and all of Penobscot Bay.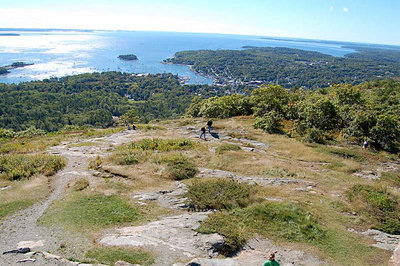 Camden Harbor from Mt. Battie
(this photo stolen from
here
)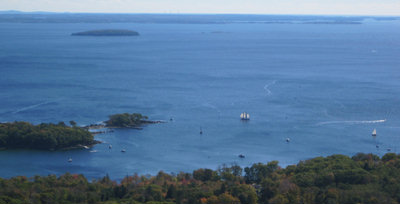 A Tall Ship Leaving Camden for Penobscot Bay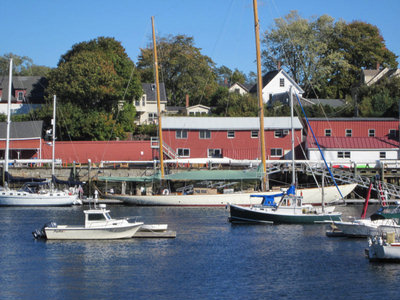 Camden Harbor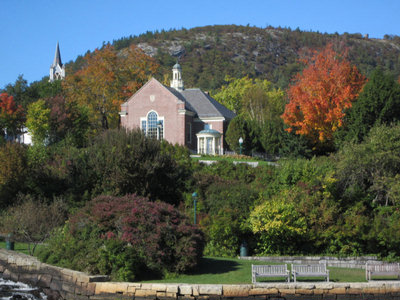 A Church on Camden Harbor
Our last day there, Bill and Dave spent a few hours looking over charts of the western Pacific, and talking about future cruising plans. We are hoping to be able to cruise and dive together again, but we're not sure where and when that will be.
From Maine, the next stop was Gloucester, Mass, where we stopped for a short overnight with a friend who owns a CSY like ours (s/v Justicia). It turned out that Justicia is in the Chesapeake, and Michael is in the process of moving aboard, and his own house in Gloucester was rented. He was staying with friends, and so did we!! Thanks so much for having us as overnight guests, Barry and Helene from s/v Avalon!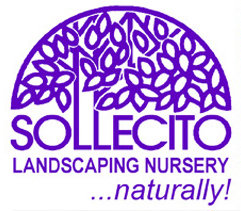 The next day we left early for another short overnight in Syracuse, where we stayed with Jim and Megan Sollecito. Jim is a fishing buddy of Dave's from the Keys. The Sollecitos close up their
landscaping business
in the wintertime, and escape the cold NY winters by hanging out and fishing in the Keys. Jim gave us a whirlwind tour of his large plant nursery, and his beautiful wildlife sanctuaries in the area.
Early the next morning, we headed off to visit daughter Nicki in Cincinnati.