We went out the pass at Fawn Harbor about 9am, and set sail for Savusavu. Again, we motorsailed most of the day because we had a long way to go, light winds, and wanted to be in before dark.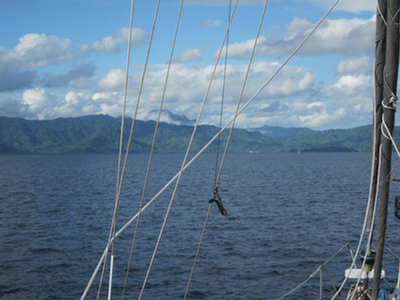 Approaching Savusavu
We did get some wind from the right direction for a little while during the day, and actually turned the motor off for about an hour. But the wind changed direction and dropped a little, and we couldn't keep our speed up. So we cranked the engine up again.
As it was, we didn't arrive in the harbor until almost 5:30pm. But it felt like coming home.
Dream Away Greets Us On Arrival
Our friends Avril and Graham from Dream Away met us in their dinghy as we motored into Nakama Creek, and helped us get tied up to our Copra Shed mooring. We left our dinghy on deck and they gave us a lift ashore for HOT SHOWERS!! And dinner at Joseph's Decked Out Cafe.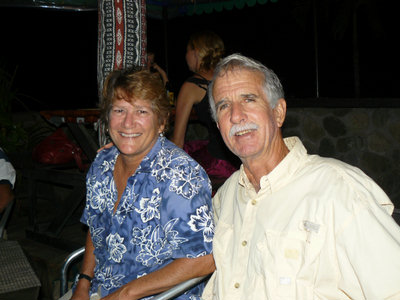 Dinner at Joseph's Decked Out Cafe
Ahhh, it's good to be home!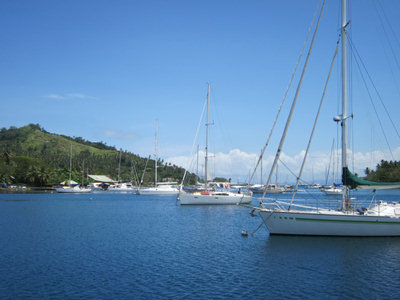 The View from Our Mooring on a "Curly Day"