Viti Levu is the biggest island in Fiji. It is the home of the two largest cities, Suva and Lautoka, along with the international airport in Nadi.
We arrived in Suva by ferry in the rain at around 10:30am. The harbor is very interesting and we took a lot of pictures of the fishing boats and stuff in the harbor.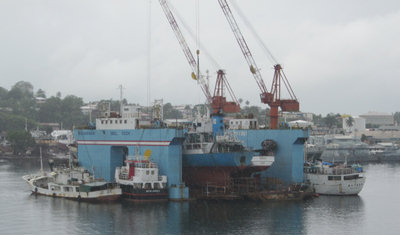 Drydock Facilities for the Fishing Fleet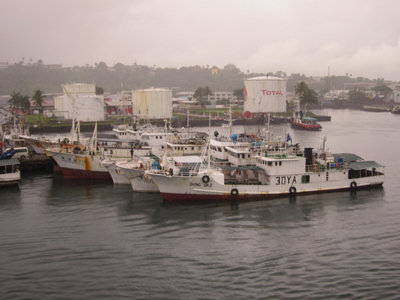 The International Fishing Fleet in Suva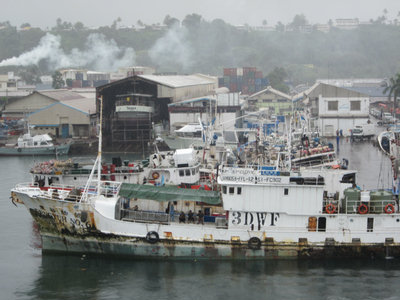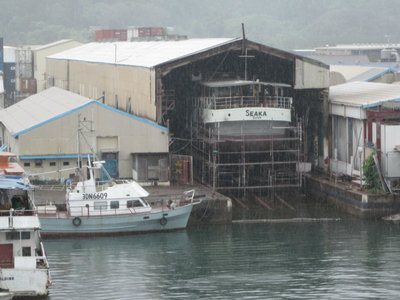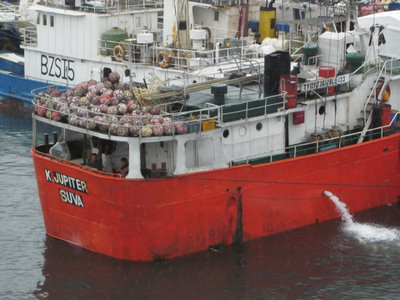 We had to wait until all the cars and trucks on the ferry were offloaded before they would let the passengers leave. We finally got disembarked around 11:30am, and fortunately the rain was ending. Of course Dave's first thought was food, so we took a short taxi ride to the Royal Suva Yacht Club.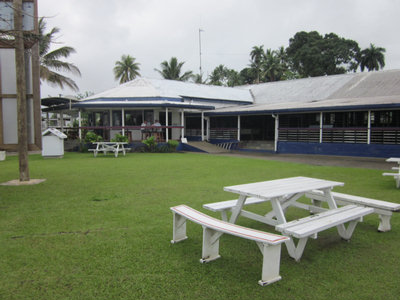 The Royal Suva Yacht Club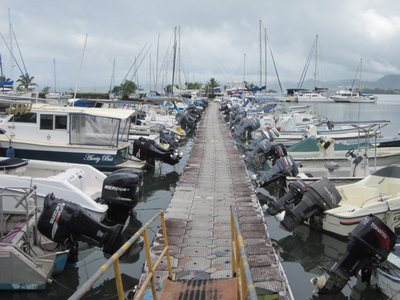 After lunch we took a taxi to our hotel, the South Seas Private Hotel. This was probably once a very nice hotel, but now it was just a backpacker's place. Dave checked 3 rooms and in every room, one bed had a good mattress and one had a cheap thin mattress. But the price was right (~$30 USD), it was clean, and we were only staying one night.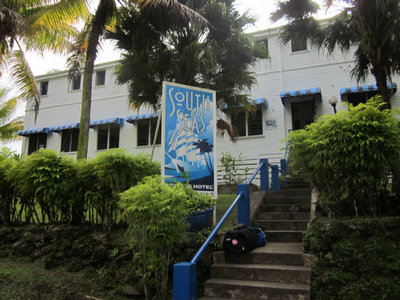 The South Seas Hotel
We spent the afternoon exploring Suva. We made a short stop at Clay Energy, to talk about solar panels, and then headed downtown to the Artisan Market and the Veggie Market.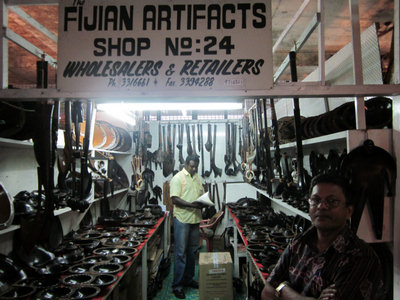 The Artisan Market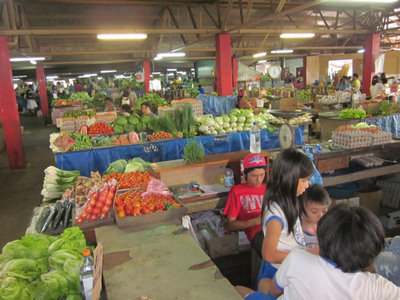 The Big Veggie Market
We topped off our busy day by meeting Jerry and Yana, from s/v Challenger for dinner at Tiko's Steak House, a floating restaurant.