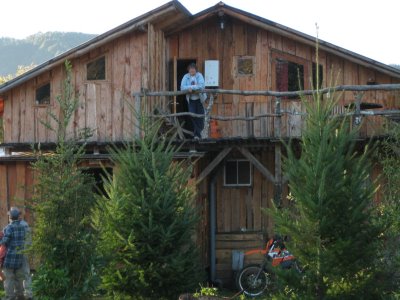 The Ruca Rayen Farmhouse (and Guesthouse)
The other couple on the Cani hike, Carol from Canada and her friend Ian from New Zealand, told us that they were going out to stay for their last week in Chile at a place we'd heard about called
Ruca Rayen (rukarayen.com).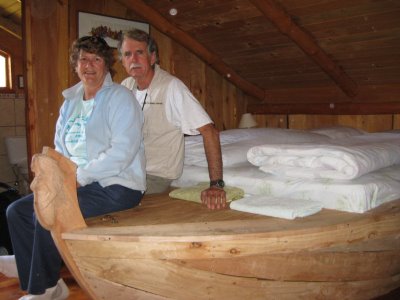 Our Bed (Shaped Like a Boat)
We met the owner, Peter, in town when he came to pick up Ian and Carol, and decided to go out the next day ourselves by bus.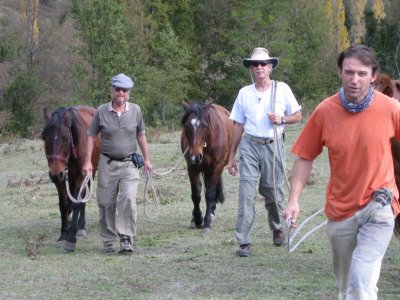 Dave Helping to Round Up The Horses
It turned out to be a lovely place on a farm with a very nice couple running it. Peter is Austrian and came to Chile first as a young traveler, and then as a tour guide for Europeans. He met and married Margot, who is Mapuche (one of the indigenous Chilean tribes). They started with some family land, built a house and a cabin for guests, and have bought horses and more land. They currently have accommodations for about 12 people.
They both are fluent in English, German, Spanish, and Mapuche.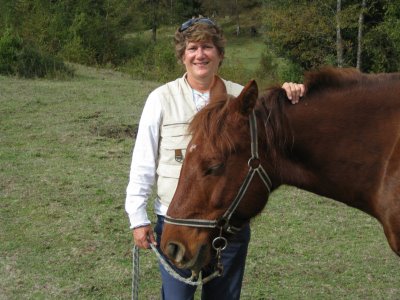 Peter knows the Pucon area very well and offered many options to us for things to do. We opted not to do any more walking, but chose an afternoon of horseback riding and a full day of drifting down the river on kayaks. It would have been nice to stay there another couple of days and just veg out, but we had to head for Santiago.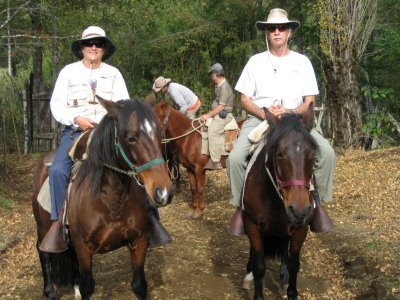 We really enjoyed hanging out for 2 days with Carole and Ian, who turned out to be very interesting travelers in their own right. Ian is an almost-retired sheep farmer in New Zealand, and for fun finds pickup work on farms around the world. This summer he'll be driving farm trucks in Texas during the wheat harvest. Carole is Canadian and an inveterate traveler. We enjoyed stories of her 16-day hike to the Mount Everest Base Camp--something we'd like to do some day.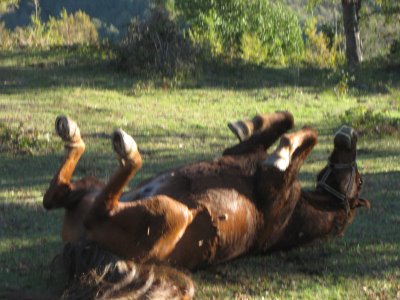 "Oh, it feels so good to get those people off my back!"