We are just back from a 5 day hiking trip doing the "W" in the Torres del Paine National Park in Chile.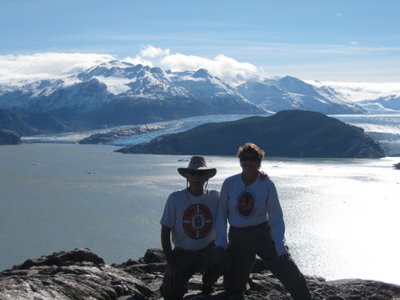 The "W" is a W-shaped hiking trip that traverses the park and makes 3 forays up into different valleys. It's not high altitude, but there are lakes, mountains, and glaciers everywhere.
Most of the people who are doing the "W" are young backpackers in their 20's, camping in the free camping spots, and packing EVERYTHING. We chose to sleep in the 'refugios' and purchase our evening meal there. So we only had to pack our clothes and the makings for breakfast and lunch (no tent, no cooking stuff, and not as much food).
A refugio is a big cabin with a small staff, hot water, showers, bathrooms, and bunkhouse sleeping facilities. They have upgraded the biggest ones so that they are now almost like hotels (but still bunkhouse sleeping). And none are properly heated, because it is so cold, and they are so far from regular electricity (about a 2 hour bus ride from the nearest town).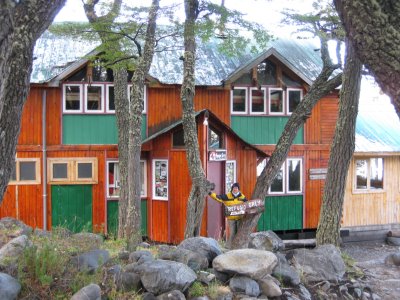 Refugio Grey
We haven't finished adding it up, but we think we hiked about 35 miles in 5 days, most of it with a 25lb back on our back. (Oh, my aching knees!)
We had some pretty good weather. 4 decent days and one spectactular day. A couple of sprinkles of rain, and one snow sprinkle. The last day, we hiked all the way up to the 'Towers' and they were fogged in, so we didn't get to see them.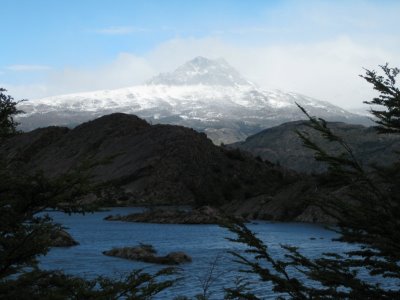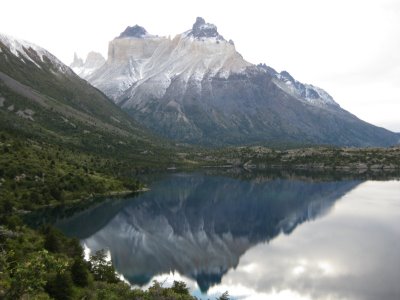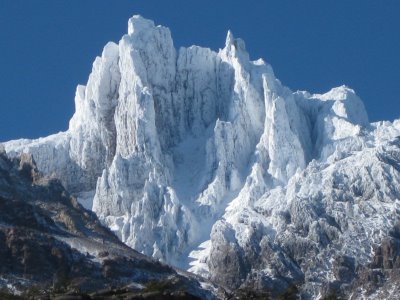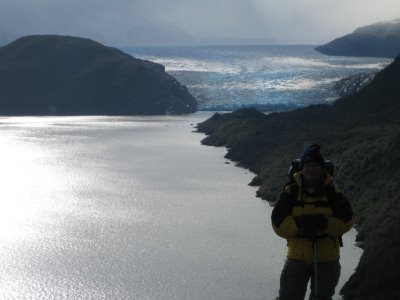 Glacier Grey