Dave at the Bus Station
Punta Arenas is still about 200 miles north of Cape Horn, on the Straits of Magellan. We debated whether to go further south, to either Puerto Williams, Chile, or Ushaia, Argentina. We were yes/no for several days. Partly due to the expense, and partly due to the time and effort required to get there. The good roads and regular schedules end at Punta Arenas. It's either a flight or a long bus ride to get to Ushuaia, and a 36 hour ferry ride to get to Puerto Williams.
We finally decided to go ahead and go on down to Ushuaia. For $50 each we booked a 12-hour bus ride, which included a ferry trip to cross the Straits of Magellan, at a narrow place on the eastern end. We will stay for 2 1/2 days and then take a flight north to El Calafate for $140 each.
Ushuaia is still about 60 miles north of the actual 'Cape Horn'. But it is located on the famous Beagle Channel.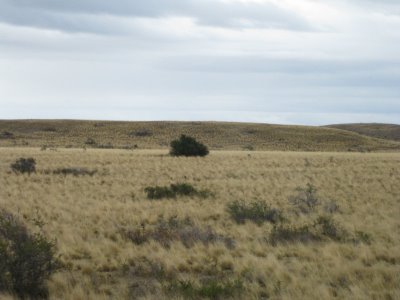 The Rolling Prarie Around Punta Arenas
The bus ride was long, but the bus was pretty nice, so it wasn't too bad. Miles and miles and miles of prairie-like terrain with sheep and cattle and llamas. Then as we got close to Ushuaia it started getting more mountainous. Dave took a lot of pics out the window of the bus, but the light was failing. We got into Ushuaia itself after dark. We can't wait to see what there is to see tomorrow.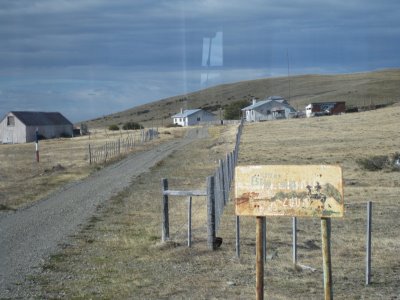 An Estancia (Sheep/Cattle Ranch)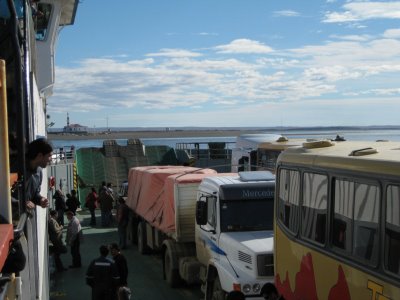 Car Ferry Crossing the Straits of Magellan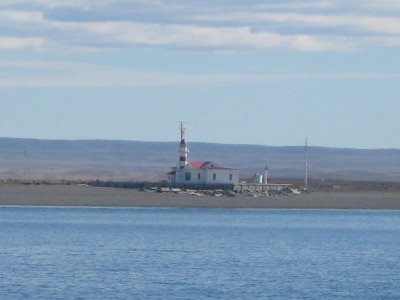 The Lighthouse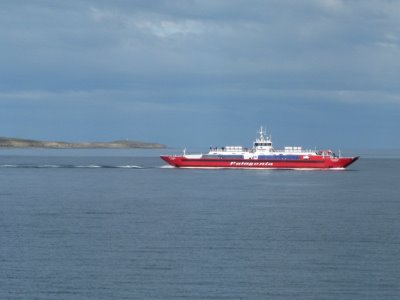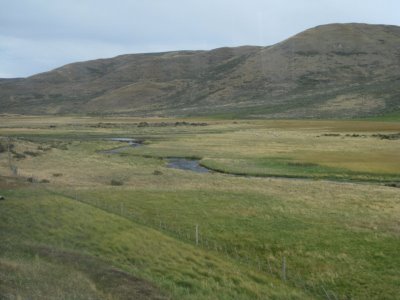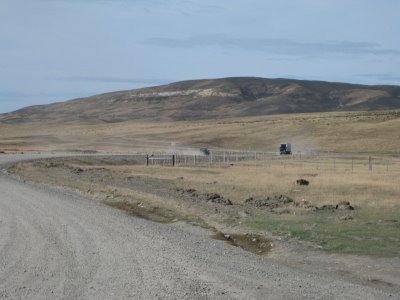 The Gravel Road (Part of the Way)