Saturday morning we went out to explore the local market. In Bahia de Caraquez, it is 'downtown', and is a combined veggie, seafood, and meat market, with a few 'dry goods' shops thrown in.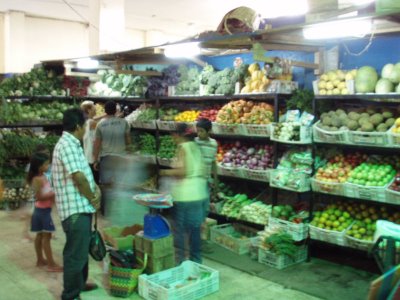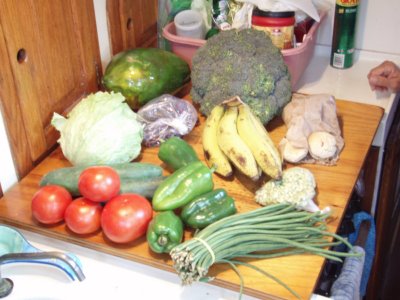 After the relatively poor veggie situation in Golfito, Costa Rica, we are delighted to find plentiful and inexpensive veggies here. We bought a lot of veggies for just a few dollars. We checked out the meat and seafood markets, but didn't buy anything... we are still trying to 'eat down' our freezer, to get ready to go traveling inland.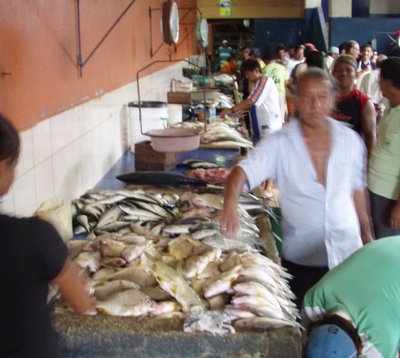 The Seafood Market (Fish, Shrimp, Octopus, Crab)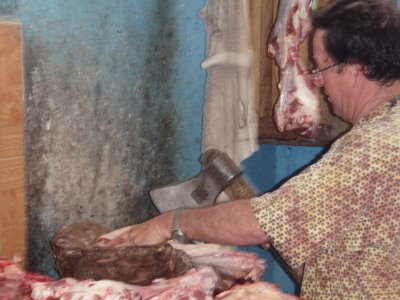 Carving Meat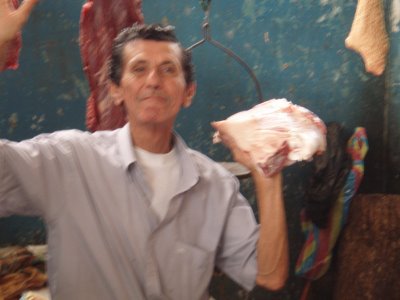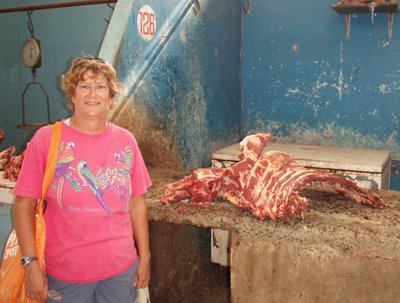 Ribs Anyone?
After we got through with our shopping, we found the
Coco Bongo Hostel
, a few blocks away. A friend had recommended their breakfast to us. So we ordered up a great breakfast (juice, fruit, eggs, fresh bread, coffee) for $2. We enjoyed chatting with the proprietors, Suzanne and Nick (an American and an Aussie) who gave us a lot of tips on touring in Ecuador. Their rooms look nice and are reasonably priced--we'd definitely stay here if we were land traveling thru Bahia.