We spent a weekend with some of Dave's Naval Academy friends.
The last one of these Dave went to was called 'Fish Kill 2007'. So when Dave urged them to organize a get together in the Spring, around a whitewater rafting trip, it was termed 'Raft Drown'.
Since the 'interested parties' all were in Florida, we ended up bagging the idea of a raft trip in North Carolina, and instead went canoeing down the Peace River, near Arkadia, FL. We used the
Peace River Canoe Outpost
as our outfitters.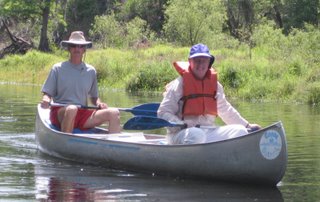 The highlight of the trip was digging for sharks teeth in the river. We found mostly Dugong bone fragments instead, but we did get one decent shark's tooth.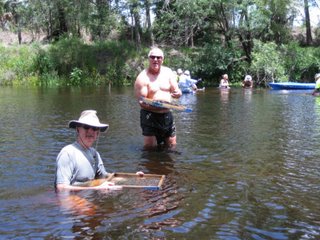 We took lunch along and had a nice picnic on the sandbar.
And we found a 'rope swing' and had a ball swinging into the water. (Just goes to show that you're never too old for silly stuff!).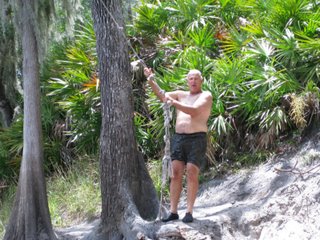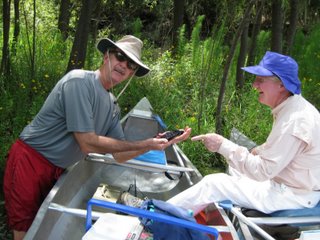 Dave, however, is more interested in looking for more sharks teeth. However, all he finds are more Dugong bones.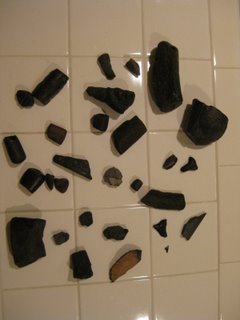 Our Loot from the Day's Trip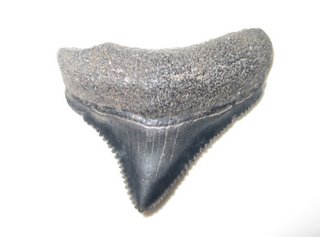 More on Florida Fossil Hunting