Yes, we really did make it away from the dock.
We crossed the bar at Livingston at about 2pm Local Time and were anchor down at Cabo Tres Puntas about 4pm. Dave and I jumped in and scrubbed the river slime off the bottom and enjoyed a nice candlelit dinner in the cockpit (the first in months... no bugs here!)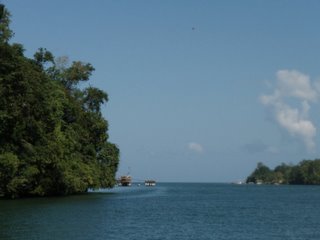 Our First Glimpse of the Ocean in 6 Months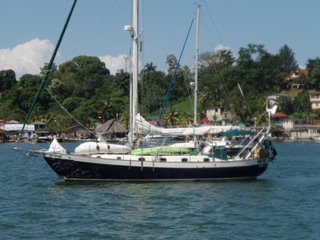 Buddy Boat Infini at Livingston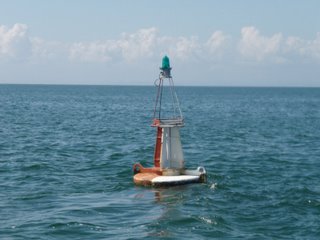 The Livingston Sea Bouy
Our plans are to leave here at 5am for Punta Sal, Honduras for a long (12 hour) motor up wind along the coast.