Our friend Jim Yates has been 'Getting Ready to Go Cruising' for a couple of years now, but he's gotten pretty serious in the last few months.
Dave and I and a couple of friends went to visit s/v Carisma in the yard.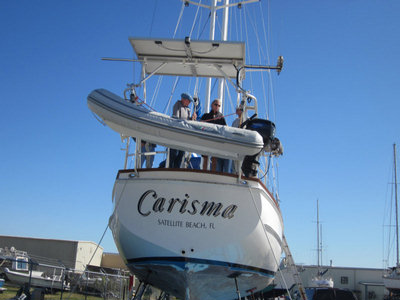 Checking Out the New Davits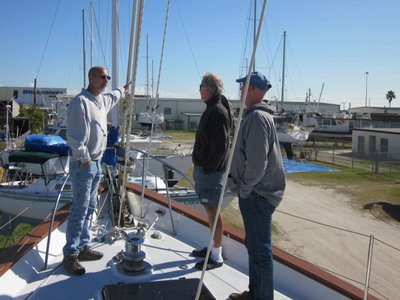 Talking about Rigging
Jim has made a lot of progress in the last year, but is still 'almost ready'.
Good luck, Jim, keep working at it. Remember, you never really FINISH the list! At some point, you just throw the rest of the stuff aboard and leave. Can't wait to share an anchorage with you and Nancy!!
Jim's Website:
http://yachtcarisma.com/