I woke up this morning wondering where I was.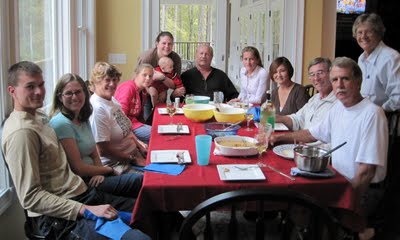 We are in Brooks, Georgia, outside of Atlanta, at my sister's house for a family "Thanksgiving". We won't be in the U.S. for Thanksgiving this year, so we decided to have it a little early.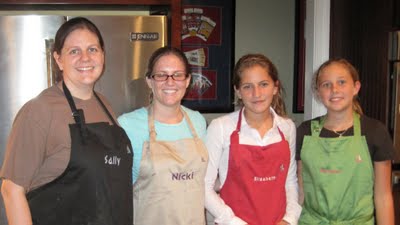 The Gray Family 'Nieces' Show Off Their Gifts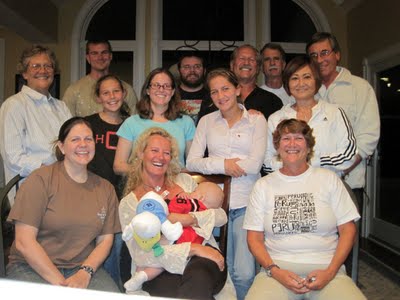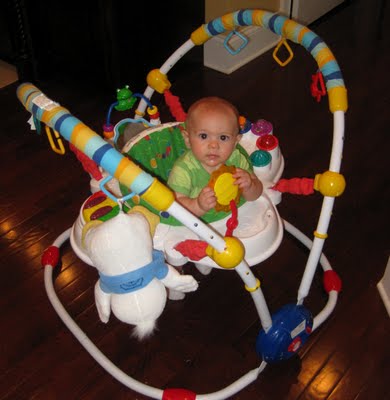 Tucker Heintz, the newest addition to the Gray Clan
Waiting for someone to come play with him
I lay in bed and counted up how many different beds we have slept in since we left Soggy Paws in early September... 23!!
3 Countries, 4 States, and 23 different places we have stayed. No wonder I am tired!! I would like to stay longer in the U.S. and relax (and socialize) a little more, but we are looking forward to getting back on board and getting ready to go into the Pacific.
As of yesterday, we are one week from leaving to go back to Ecuador. We rented a car yesterday in Daytona and dropped Dave's car off at my brother's house in Hawthorne, for storage until we come back next fall. We used the rental car to drive on up to Atlanta, and will use it for a week and drop it off with Budget in Miami.
On the rental car... I was amazed at the price difference in renting from different airports. I have always been aware of a minor price difference between different rental offices--where an airport might be charging an airport tax and a local office won't. But after checking rentals from Melbourne, Orlando, Daytona, and Gainesville airports, we found that renting from Daytona airport was MUCH cheaper. We got a nice brand new Pontiac that only had 92 miles on it! Nice for driving.