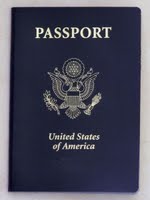 With a lot of hustling and the help of a sympathetic 'External Relations' official, we managed to secure a 6-month Visa to stay in Ecuador.

It is unheard-of to get this done in one day. But when we explained what happened to the official--that we unexpectedly only had 5 days left on our visa, and 4 of those days were weekends or holidays, she went 'above and beyond' to get our application processed and signed all in the same day.
To make it happen, we changed our flight to Guayaquil from 11am to 8am (at a cost of $45 each), stashed our luggage at the airport in Guayaquil ($4/bag), and took a taxi straight from the airport to the government building. Fortunately, (a) We had a very clearly documented procedure that another cruiser did a couple of months before (
See here
) (b) We had our laptop with ALL of our documentation (c) There was a mall across the street with a passport photo place, copy centers, etc. (d) We had enough cash with us to cover the expense of the visas (e) We got a very nice, competent, and sympathetic official to help us out.
We had finished all the process... photos, copies, waiting in the queue at the MREE office, reviewing the paperwork with the official... by noon. She told us to come back at 4:30 and she *hoped* to have it completed for us (it requires an upper-level official to sign). We got back to their office at 4pm, and it was done.
The only thing we hadn't counted on was the 'registration' issue. We have to register the visa at another office. We managed to get there before they closed down, but the official told Dave that we needed some more stuff (some of the same stuff that we needed for the application). So we just waved it off--we have 30 days to register the visa.
The bus station was a mad house last night... it was Friday afternoon on a 4-day weekend. We did get tickets on the 5:30 'directo' bus to La Libertad/Salinas, though. And by 8pm were back on Soggy Paws.