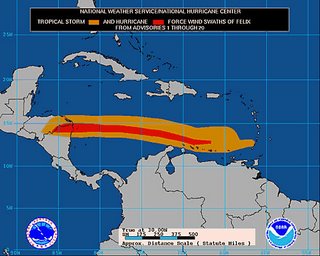 Well thank goodness for us that Felix spent his fury on the coast of Nicaragua.
We awoke this morning to very dark skies, but still not much wind. We were ready to do lots of hurricane prep but had thankfully waited to see what the final track would be. Once it hit the coast of Nicaragua, we figured we'd be OK.
Again, that's why we're here in the Rio Dulce during hurricane season.